Prospective Parents can call to undermentioned numbers to know
their personal experiences about school and views about us.
Parents Speak
" Thanks for loving, caring and homely environment, where they receive professional care and feel safe. "
Mr. Lokpal Singh Chouhan
9993588763
159, Sharma Enclave, near Vandana Nagar Indore
" Kindergarten with so many activities and real great teachers.Affordable fee structure as well. "
Mr. Victor Sharma
9893444478
"Ranghukul" 15, Sharma Enclave Near Vandana Nagar Indore
" From the bottom of my heart I can say ETHOSIA is the Best school in all respect, lovely infrastructure. "
Mr. Shobhit Jain
9827444800
31-A Utkarsh Estate, Bengali Square Ring Road Indore
" My child had a very fulfilling, enriching, and fun experience with his teachers and fellow classmates. "
Dr. Tapan Singh Pendro
9039493136
301, Sohil Veer Residency, Near Vasundhara
" Thank you for your kindness and care you provided to our little kid. Hygenic and Nutritious food is add on. "
Mr. Siddharth Jain
9826287759
159, "Napad" Tilak Nagar Ext. Indore
"Children have the greatest chance of reaching their potential and becoming positive members of the school community if schools treat parents as partners" We all want to help our children be successful at school. No one wants to see their child struggle, because it leads to frustration and anger. Sometimes if a child struggles, it can lead to a sense of failure and negative attitudes about school which leads to disengagement. Parental involvement is a key element in a child's success in school. When parents take time to build vocabulary with their children through small conversations, such children enter school with a larger vocabulary than their peers who lacked that experience. Many educators love seeing parents volunteer in the classroom, help children with homework by checking it to make sure it is correct and attend school events to support their children. That involvement helps to build a stronger school community. The home-school connection needs to be balanced. Children need to be allowed to make mistakes and correct them. Children often learn valuable lessons through those mistakes. It helps build resiliency and provides life lessons that will help them in the future when they enter adulthood.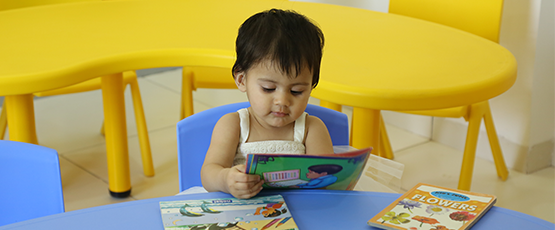 The following are some ways to help children negotiate their way through school
Allow your children to complete tasks on their own.
Praise your children when they show responsibility.
Teachable Moments – Teaching about their own responsibilities.
You're the role model. Spend some quality time with them.
Communication is the most important element in creating a positive school culture between parents and educators. A successful school community includes students, staff, teachers and parents. All of those stakeholders have the opportunity to form important bonds that can last a lifetime. Just like any relationship, the one between home and school takes time, commitment and trust. However, the benefits of a strong relationship between school and home can outweigh the work it takes to get there.